WHY RADKURIER24.COM?
—
BECAUSE WE THINK YOU SHOULD KEEP YOUR HARD EARNED MONEY FREE OF CHARGE – WE DO NOT THINK CAPITALIST – WE THINK SOCIAL 
THE CONTACT TO THE LOCAL NEAREST RIDER IS WITHOUT INTERCONNECTION OF A CENTRAL OR BOOKER.
—
BECAUSE WE ARE FOR MORE JUSTICE AND AUTONOMY OF BIKE COURIERS
—
BECAUSE WE WANT TO PUSH THE BIKE MESSENGER BUSINESS
—
BECAUSE WE KNOW THAT BIKE COURIERS SUFFER EXTREME PAY DUMPING
—
With Radkurier24 we offer a modern online platform on which the nearest local bike couriers can be contacted directly, without prior registration, ie barrier-free, by means of phone calls, text messages or other messengers.
WHAT DO THE WHEEL COURIER OFFER FOR A SERVICE?
SUPPORT OF LOCAL RETAIL:
Supporting local retailers in the sense that by ordering a bike courier and scooters as well as car couriers you can guarantee faster deliveries than the largest online mail order companies.
SUPPORT THE LOCAL GASTRONOMY:
Support for local restaurants, which do not have their own delivery service.
SUPPORT IN DAILY WORKS:
Assistance by completing purchases and Errands of all kinds with direct delivery by a bicycle courier.
With the Fahrradkurier fixed prices can be agreed in advance directly without further opaque additional fees. Bicycle couriers need not be expensive, contrary to the stereotype.
You can ask the bike courier before commissioning without obligation for a fixed price.
Everything can be arranged in advance via mobile phone in writing with the bicycle courier.
The communication to the bicycle courier takes place directly between you and your favorite bicycle messenger via telephone, SMS, messenger service or by email.
Your request reaches the Fahrradkurier WITHOUT detours without us or other third parties having access to the data.
You have questions?
Then simply contact us via mail@radkurier24.com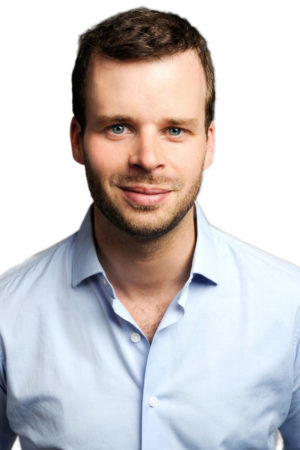 OUR MISSION:
The couriers on this page drive everything that fits in the backpack. In such a way that your carefully selected goods arrive just as you order them. You do something for the environment, for humans and are faster than the normal traffic. Studies have proven that long ago – so you play with us the music of the future.
All this is fast and reliable and with the greatest commitment to the client. Because we select our couriers consciously and according to the most diverse criteria. Incidentally, none of these are working as cheaply as possible. That's what we're all about, good service, fast, reliable service through direct contact with the bike courier, and simply social interaction.
We see ourselves as lightning-fast competitors and an alternative to famous large-scale suppliers, who not only pollute the air, but also treat their people unfairly. Our eyes are on a better future. And we've already started working on what others are still talking about.
We look forward to new couriers – and they look forward to many, exciting clients
*******
Radkurier24.com focuses on the idea of ​​a platform for serious bicycle couriers. We want to guarantee couriers a quick findability and our courier seekers a direct uncomplicated contact to the courier.
Ultimately, this portal should be a synonym of a point of contact for a quality range of reliable bike couriers.
We want to be a reliable contact point for inner-city bike couriers.
*******
The use of Radkurier24.com is absolutely free for advertisers (bicycle couriers) and visitors (homepage visitors).
We at Radkurier24.com do not interfere with us.
All modalities must be clarified directly between the homepage visitor and the bicycle courier.